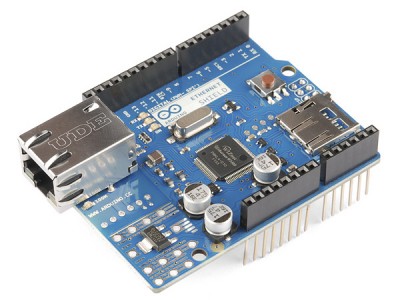 Image Courtesy of SparkFun
The Arduino ethernet shield can be used to connect your Arduino to the internet. The book explains how to utilize your Arduino as both a client and a server using this shield. You can also use it as an SD card shield.
Buy an ethernet shield from SparkFun, Adafruit, Amazon, Newark, or Cooking-Hacks.